Film + TV
Every now and then I am lucky enough to record trumpet for a soundtrack or perform on a television show.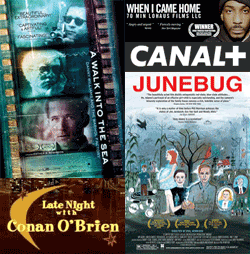 A Walk Into The Sea, When I Came Home, Junebug, Conan O'Brien, Nulle Part Ailleurs.
Water Key Films
This project arose from my dislike of music videos. Water Key Films produces music films using stock footage.